Thank you for playing Otaku Quiz, here we present a new update.
Update Quiz Character. Chapter 7, 8 and 9 ✅
Leveling System ✅
Static record ✅
Add iOS support. ✅
And here are some changes.
HUD Corner on the corner button.
And new UI changes when Quiz starts.
Now only in Chapters 7, 8 and 9.
NEW HUD PREVIEW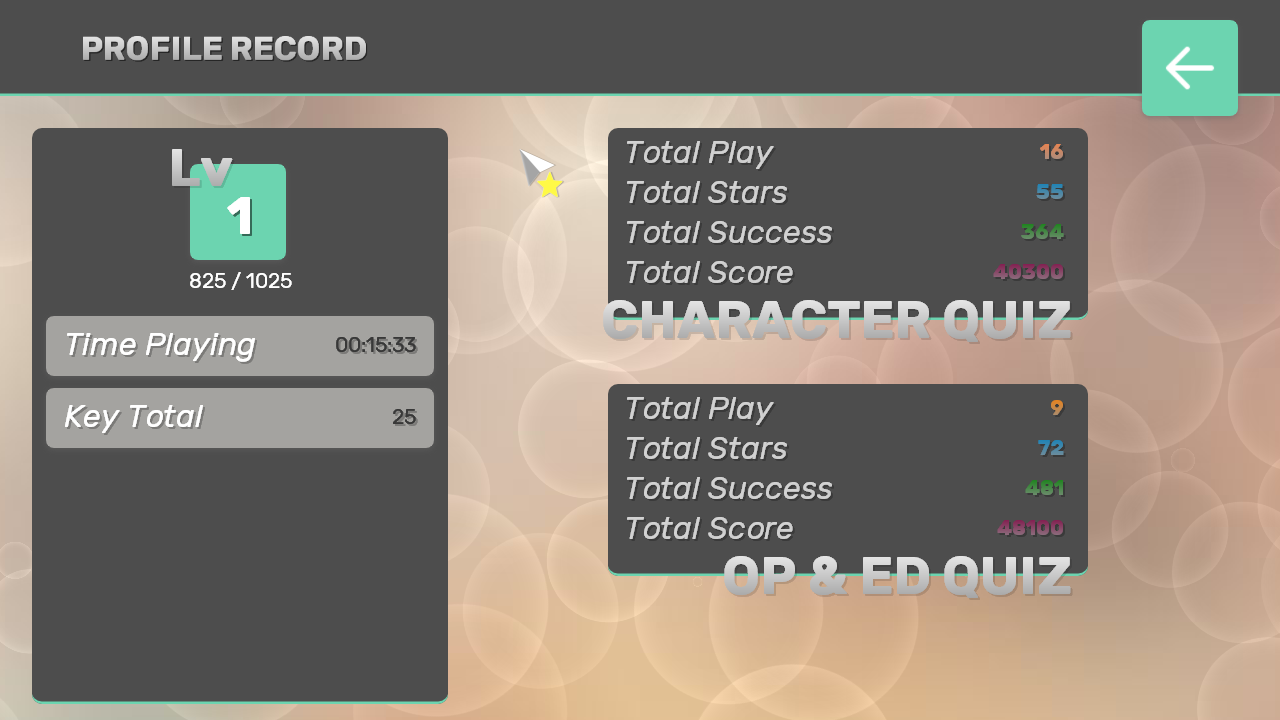 Let me explain how to get EXP.

You can get EXP when you choose Correct answer, if Wrong EXP will be deducted. And you can get EXP when you complete the QUIZ.
If the QUIZ is completed PERFECT, you will get a large amount of EXP.
If you have any suggestions, please share them in this forum.

Thank you and happy playing!